About the Summit
---
The American Manufacturing Summit is a leadership focused meeting designed around improving plant floor operations and manufacturing strategy across the globe.
The Manufacturing Summit serves as an annual platform to exchange ideas around the impact of market dynamics and new technologies for current and future manufacturing, operations and supply chain leaders. This year's Summit creates an opportunity to examine key case studies around how workforce management, lean manufacturing, process improvement and automation are being rolled out in the world's best facilities. Join the in-depth discussions to build your road-map in achieving innovation, maximizing manufacturing profitability, optimizing plant floor operations and establishing standardization across multiple manufacturing facilities.
Manufacturing Profitability
Responding to rising costs through manufacturing innovation
Benefits of an optimized workforce
Product lifecycle, manufacturing cost and the supply chain
Driving down headcount, waste and inefficiencies
---
Collaborative Business Models
Understanding subcontractor selection
Ranking system to guide subcontractor selection
Selecting subcontractors to support business goals
Obtaining continuous improvement from the supply base through supplier evaluation
Manufacturing Innovation
How can manufacturing divisions become better innovators?
Enhancing innovation through disruptive technologies
Nurturing new talent to push traditional boundaries
Examining how innovative manufacturers are already getting ahead
Plant Floor Optimization
Reducing the cost of manufacturing error and backlog
Developing a flexible and adaptable lean system
Advanced technologies and trends driving efficient productivity
Data centric approach to planning, design, supply, manufacturing and customer support
The
Generis
Experience
---
Senior Level Executives
100+ Business Meetings On-Site
Thought Provoking Case Studies
Key Implementable Ideas
This summit was very enlightening. It has provided me with tools and techniques to take immediate and massive disruptive action to drive rapid continuous improvements throughout the entire organization.Jorge Rodriguez – VP, Manufacturing,

JL Audio
Great conference that provided insight on how lean tools have been tailored to change the culture. Great networking opportunities.Arne Vogt – Director of Operations and Supply Chain,

Cobham
Enlightening and collaborative. Great venue for manufacturing to talk/share issues, challenges and opportunities.Chris Nys – Director of Operations,

Jack Links
Excellent – One of the best conferences/summits I have attended. Well planned, well executed.Michael Goluszka – Vice President, Manufacturing,

LA-CO Industries Inc.
Knowledge Center
---
The American Manufacturing Summit brings together innovative, exciting and timely content delivered by today's top minds within the Manufacturing Industry.
Access the full session presentations from past summits, interviews, ebooks and infographics by requesting access to our knowledge center!
Infographics
---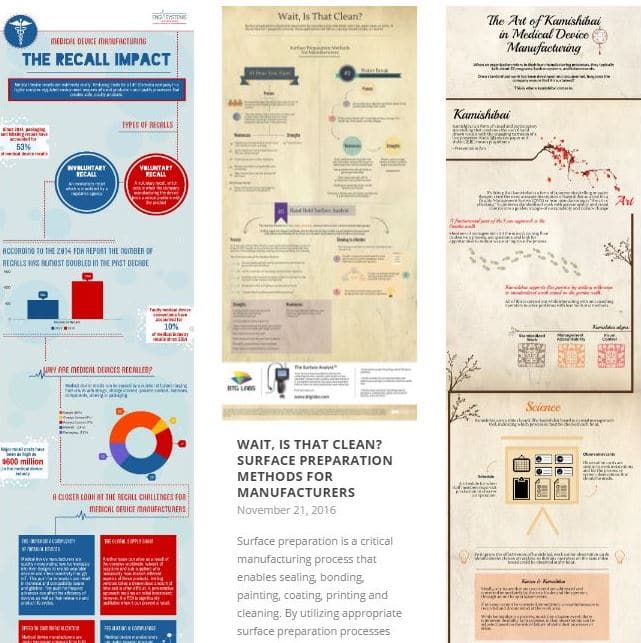 Presentation Videos
---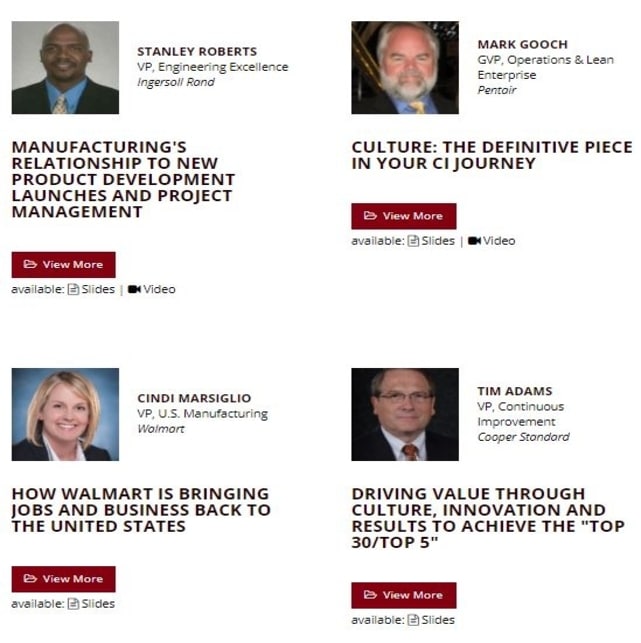 ebooks
---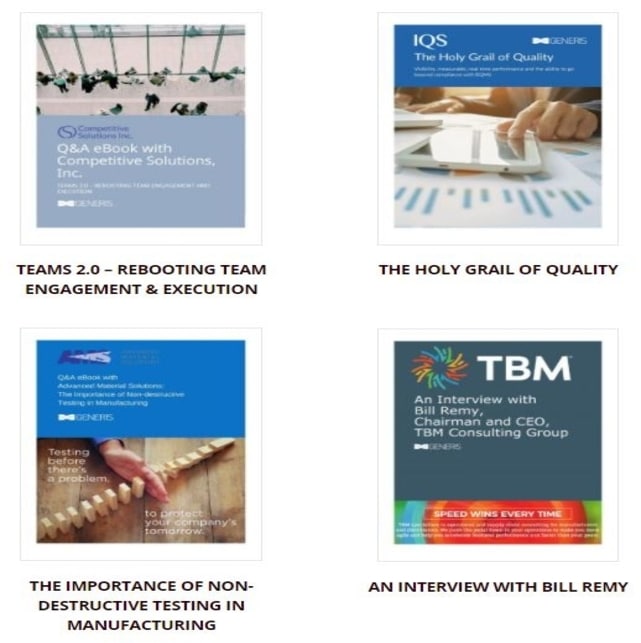 ---
To ensure the exclusivity of our event we have password protected our pages. Please use the button below to request access to our knowledge center. You will be directed to a login page and provided with the option to request access. If you already have a password, please click on the button below and enter the password when prompted.
Access the Knowledge Center
Venue
The Westin Lombard Yorktown Center
70 Yorktown Center, Lombard, IL, 60148
+1 (630) 719-8000
Reserve a Room
---
555 Richmond Street West, Suite 1106
P.O. Box 119
Toronto, ON, Canada, M5V 3B1
---