Download


American Manufacturing Summit 2018 Program (442.8 KiB)
Session Room 1
Chair's Opening Remarks
Session Room 1
Keynote
TURNING PASSION INTO PROFIT: HOW DRIVING OPERATIONAL EXCELLENCE & INVESTING IN PEOPLE WILL BE THE BEST ROI IN 2017
Establishing a vision of change that drives innovation and allows breakthrough performance
Creating a culture of operational excellence that generates cost savings and boosts productivity
How diversification can unleash the potential of your business
Session Room 1
Plenary
INDUSTRY 4.0: INFORMATION AND OPERATIONS, THE CONVERGENCE OF TWO WORLDS FOR MANUFACTURING EXCELLENCE
Manage the exchange of information among several applications for quality optimization
Enable the transformation of heterogeneous data into actionable insights through the principles of industry 4.0 and the IT/OT challenges
Implement the right quality inspection system to achieve quality targets through continuous improvement processes and analytical reporting
Realize the functional growth potential through reporting, scalability and system integration
Session Room 1
Plenary
DEVELOPING A SUSTAINABLE LEAN DEPLOYMENT PLAN
Figuring out the major steps to take and elements to include in a successful lean deployment
Understanding the root causes of why some lean initiatives fail to produce sustainable results
Key components of establishing a lean culture of mutual trust, respect and continuous improvement
Exploring the importance of culture and succession planning in developing a sustainable lean initiative
Networking & Refreshments
Session Room 1
Process Strategy
Cultivate Quality to achieve your restructuring and cost reduction plans
Take the necessary actions to increase quality and reduce internal and external failures to positively influence the bottom line
Improve machine up times through preventative maintenance to achieve a reduced operating cost
Enable the people and processes through TQM to proactively control standards of quality
Lead with six sigma to lower prevention costs through the advancement of manufacturing process and workers training
Session Room 2
People
CULTURE: THE DEFINITIVE PIECE IN YOUR CI JOURNEY
Pick the program that works — look outside your company to find CI initiatives that have worked in a similar environment
The importance of why - explain the why over and over
Everyone Everyday Getting Better and Better - keep the message simple
Find your internal leaders to help drive a sustainable change process
Session Room 3
Technology
Automation Investment as the cornerstone for a World-class Manufacturing Strategy
Understanding what economic conditions are suitible for your business to invest capital on critical automation projects
Key steps to rigorously rank investments based on achievable ROI metrics
Leveraging Total Cost of Ownership as a key contributor to expected and actual ROI metrics on automation projects
Establishing an automation strategy that works: customer needs, agility, relationships with suppliers and existing employee skill sets
Session Room 1
Process Strategy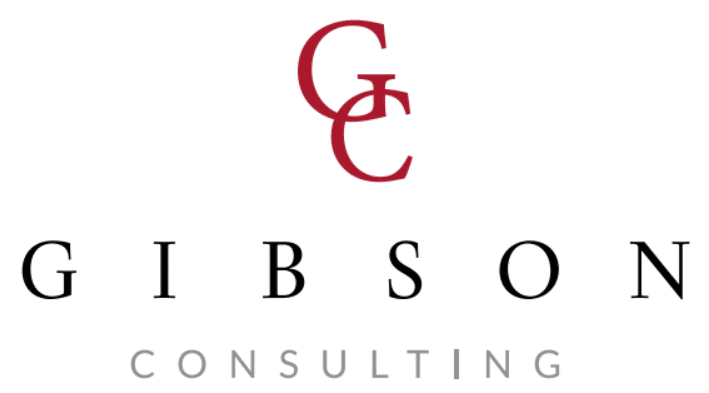 Wil Henderson
Partner
Gibson Consulting Group

Supply Chain as a strategic advantage- why your Supply chain should be a strategic advantage and why companies fail to make that happen
Why strategic sourcing should be your foundation
Most common mistakes that companies make which prevent them from realizing full strategic potential for their Supply Chain
Critical success factors that demonstrate strategic advantage through Supply Chain
Most recurrent errors Supply Chain Professionals make that limit their effectiveness and their company's results
Session Room 2
People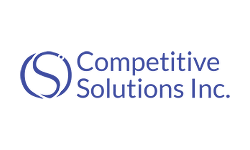 Shane Yount
Principal/ Author
Competitive Solutions

BUSINESS BOOTCAMP – DRIVING GREATER EXECUTION, ENGAGEMENT, AND ULTIMATELY EARNINGS!
Are you ready to accurately assess your teams, your leaders, and your performance: For 25 years, Competitive Solutions, Inc. has been taking organizations through a Business Bootcamp with some pretty dramatic results
Learn how to drive business acumen at a tactical level
Move accountability from a concept to a practice and elevate expectations of engagement
Eliminate hours of meetings each week by recalibrating intent
Moving from abstract OPEX tools to business critical necessities
What are the eight essential elements of 21st century leaders?
Session Room 3
Technology

TECHNOLOGY AS AN AID TO LABOR SHORTAGES
Battling the skills gap with a lean 4.0 process
Sustaining operations with an investment in automation
Staying competitive through establishing the right technology

Create a culture of improvement: Improve plant performance through real time visibility: how to use the data you have.
Bill Remy
President & CEO
TBM Consulting Group

HOW ARE YOU USING TECHNOLOGIES TO BETTER CONNECT CUSTOMERS TO YOUR SUPPLY CHAIN TO CREATE SUPERIOR VALUE?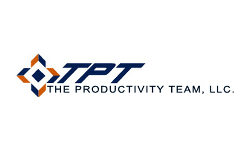 Curt Towne
EVP, New Business Development
TPT

IS BIG DATA THE END OF SIMPLICITY? HOW TECHNOLOGY IS CHANGING SUPPLY CHAIN AND LOGISTICS MORE THAN EVER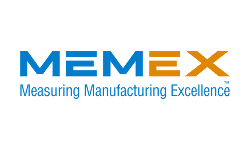 David McPhail
President & CEO
Memex, Inc.

CAPITALIZING ON AN IIOT STRATEGY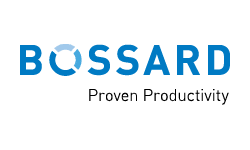 How will Industry 4.0 Impact you Supply Chain?

Driving inventory optimization as a tool to decrease cost in your lean program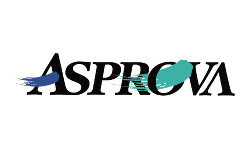 Gabor KOERTVELYESSY
COO & Senior Consultant
Asprova

IMPROVED PRODUCTION SCHEDULING AS A COMPETITIVE ADVANTAGE
Session Room 1
Process Strategy
REVOLUTIONIZING Your change management Strategy: ENRICH YOUR CORPORATE CULTURE ON A CONTINUAL IMPROVEMENT BASIS
Improve corporate culture to improve facility culture
Create an environment that advances process improvement and innovation
Reforming efficiency not only for cost reduction, but as a value-adding exercise
Understanding your team: The importance of learning how to engage with your employees at all levels of the business
Session Room 2
People
21ST CENTURY MANUFACTURING ORGANIZATION - WHAT'S OLD IS NEW - HOW TO FIX A BROKEN MANUFACTURING CULTURE
A comparison of two practices: A look at what worked in the past and the current situation
Create a faster learning curve culture and increase proficiency with focusing on smaller amounts of job responsibilities within your team
Innovating your culture with an influx of entry level position candidates
Increase operational excellence through developing your current talent and maturing their leadership
Session Room 3
Technology
MANUFACTURING: ENTERING AN ERA OF HYPER-INNOVATION
Equating R&D investment with manufacturing optimization
New technologies and collaborative business models as a driver for operational excellence
Rationalizing increased spend on innovation as a driver for bottom line growth
Understanding the impact of 3-D printing collaboration and supply chains in decreased manufacturing costs and speed to market
Session Room 1
Plenary
FOSTERING THE GROWTH OF NATIONAL MANUFACTURING THROUGH INNOVATION
The Advanced Robotics Manufacturing story
Demonstrate and facilitate an early adoption to of novel robotic solutions
Create and sustain new jobs through empowering American workers to compete with low- wage workers abroad
Drive success by lowering technical, operational and economic barriers for small, midsize and large companies to adopt robotic technologies
Session Room 1
Live Case Panel
UNDERSTANDING THE INTERPLAY BETWEEN HUMAN BEHAVIOR AND THE SUCCESS OF A LEAN IMPLEMENTATION
Recognizing the correlation between personnel stress and the implementation of Lean
Synchronizing the needs of individuals, the company, and its value chain to achieve the full benefits of your initiative
Developing a Continuous Improvement mindset to provide the basis for a successful Lean initiative
Ensuring that the right people are in the right place to avoid backsliding or a lack of ability to sustain change
Session Room 1
Chair's Concluding Remarks & Close of Summit